Solar Platform Puts Solar out to Sea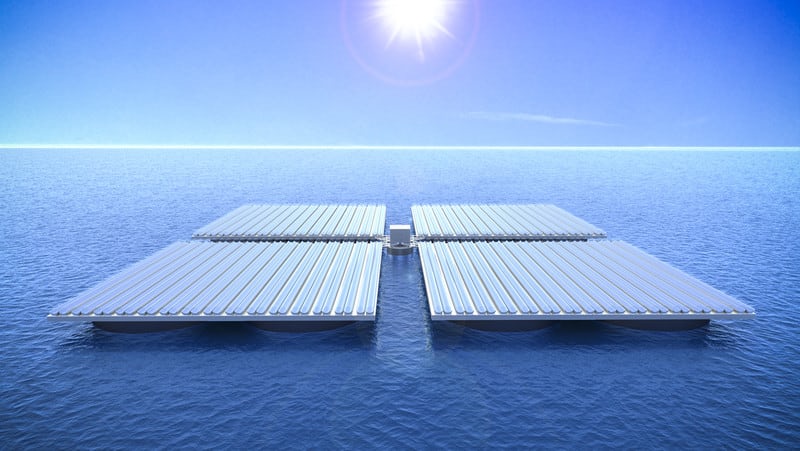 [adsense_inserter id="1868"]
Sea-based wind farms are becoming a common sight in many parts of the world, but why not floating solar power stations? Engineers at the Vienna University of Technology foresee a future where platforms 100 m (330 ft) long and covered with solar panels float on even heavy seas thanks to a new floatation system called Heliofloat. Still under development, Heliofloat uses flexible, open-bottom floats that are capable of standing up to rough seas that would destroy such a platform sitting on conventional tanks.
Solar energy has a great potential for helping solve the world's energy problems, but among the factors hindering its general application is that suitable land is not always available. Relocating panels offshore could make for installations of incredible size and generating potential, but the seas isn't always a placid place. Even relatively calm areas can suddenly become tempests with waves that can pound a floating platform to kindling in a matter of minutes.
Needless to say, such a potential battering makes sea-based solar plants a very risky investment, but the TU Wien team claims that its Heliofloat system can support lightweight platforms the size of football fields that are stable even in heavy seas – so stable that they can be home to installations of photovoltaic panels or parabolic mirror troughs. It does this by swapping out conventional floats with flexible, open-bottomed cylinders that dampen rather than absorb wave energy.
Read full story: New Atlas