FNB just launched a bank branch made out of a shipping container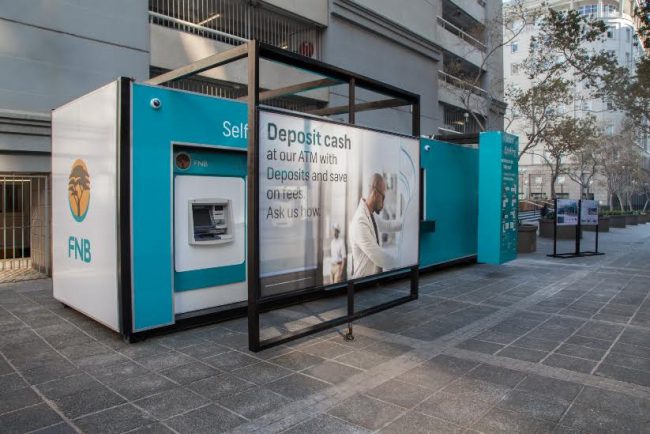 [adsense_inserter id="1868"]
FNB has unveiled a new mobile banking unit made from a shipping container, and designed to extend banking services to unbanked rural communities in South Africa.
The container is equipped it with state of the art banking infrastructure including an ATM, ADT and teller services.
The mobile unit was initially intended for the community of Mutale, Limpopo. However, following the natural disaster at Phumlani Mall in Tembisa, it will be temporarily placed in the area to help residents access banking services.
Lee-Ann van Zyl, CEO of FNB Points of Presence, said: "South Africa still has a large section of the population that has limited access to banking facilities and we want to turn this around. The first step for us was to think about an innovative way of delivering a full suite of banking facilities to rural communities in a convenient fashion.
"We decided to introduce a fully quipped mobile banking unit that caters for transactional banking, teller services, an ATM and an ADT, which enables customers to deposit cheques, prepaid purchases, opening Savings and Investment Accounts and the option to apply for a loan."
Read full story: Business Tech